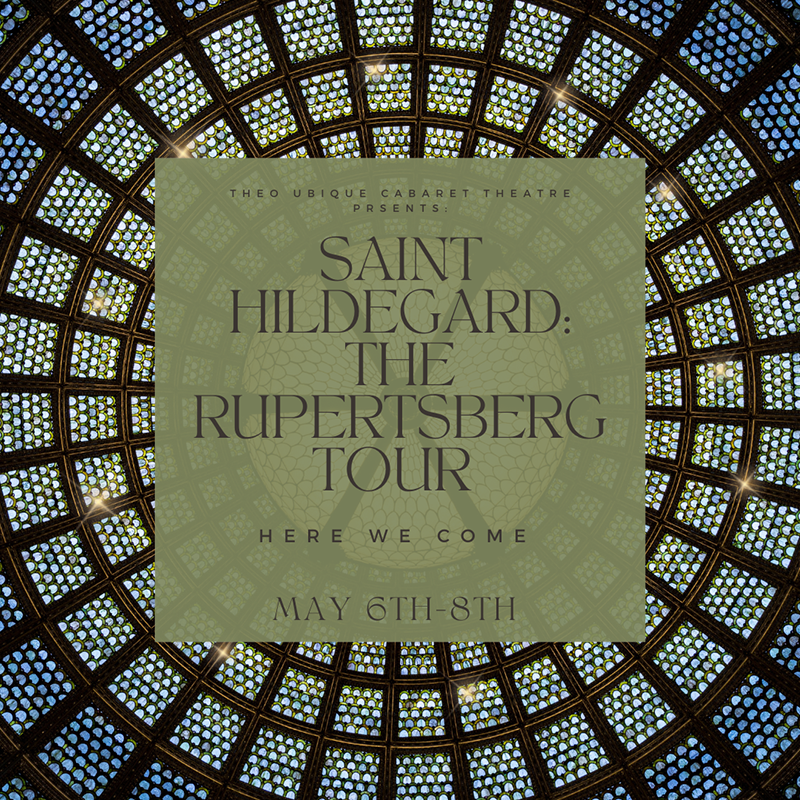 Tickets on sale for Saint Hildegard
APR 8, 2021
The link is live! Get your tickets quick for Saint Hildegard: The Rupertsberg Tour at Theo Ubique Cabaret Theatre, May 6-8. I've been directing, co-writing, and co-producing this musical in development for 4 years now. The latest draft has been in gestation since lockdown began, and we can't wait to introduce Chicago to Saint Hildegard.
Hildegard von Bingen, an unlikely messenger from God, rose through the ranks of the 12th-century church, battling corruption and indifference at every turn. She lived a life full of love, pain, and redemption—and now she's taking her show on the road.
Saint Hildegard is a new rock musical about asking hard questions, shaking the table, and changing institutions from within. This Chicago Fringe Audience Choice winner is coming to Theo Ubique Cabaret Theatre for its first full workshop production. Be there for the revolution!